 
Hot/Cold Packs 21x38cm. / Gelpack / 1pc.
Referentie 101008
EAN 8719274281603
Stadtholder remium quality reusable gel hot/coldpack.
Size: 21x38cm
Package: 1 piece
Heat treatments should be used for chronic conditions to help relax and loosen tissues, and to stimulate blood flow to the area.
 
chronic rheumatism
chronic pain
tense muscles
muscle ache / stiffness
menstrual pain
cold - chronic cold

Ice treatment is most commonly used for acute injuries.
 
local inflammation
post-surgery swellings
acute pain
sprains
swellings
sports-injuries
fever
insect bites
Stadtholder premium reusable hot/cold gel packs for heat- and cold treatment.
Transparent PA/PE Foil
Gel on water basis
Cool in the fridge or freezer
Heat up the microwave oven or in hot water
For application wrap in cloth or thin towel
Even after repeated use flexible and pliable
You might also like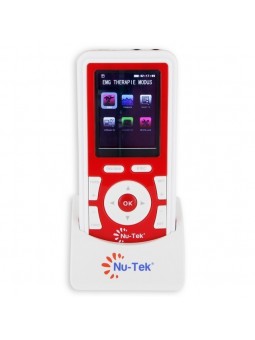  Out-of-Stock